About
Established in 2014, Johnny Bigg was born from a desire to provide the bigger and taller guy a stylish place to shop. We are proud to offer a full range of big and tall clothing and footwear, consistent in quality and sizing. On-trend, fashionable and quality product drives our collection, covering all bases from formal to smart casual. So, whether it's day or night, a day at the game or a special occasion calling for a formal look – Johnny Bigg has you covered from head to toe.
Finding the perfect fit can feel like an impossible task at times, and that's why Johnny Bigg is here to help. Whether you're considered the "tall" one in the group, or everyone refers to you as "big guy", we've crafted the perfect fit across all our clothing and footwear to suit all shapes and sizes.
Comfort is key when it comes to what you wear. We're dedicated to creating stylish clothes whilst keeping comfort at the forefront of our minds. Whether it's adding stretch in our materials, soft cushioning in the soles of our shoes, or using natural fibers for breathability, we've thought of it all.
Who said you have to be small or slim to look stylish? Definitely not Johnny Bigg. We're breaking down the barriers of being able to wear trendy clothes no matter your size. Taking cues from seasonal trends and offering our unique taste, Johnny will have you looking like the most stylish guy in the room.
From relaxed weekend wear, to smart casual clothing or attire for more formal occasions, Johnny Bigg has you covered. Be ready to take on whatever life throws at you and look stylish whilst doing so in our new season collection.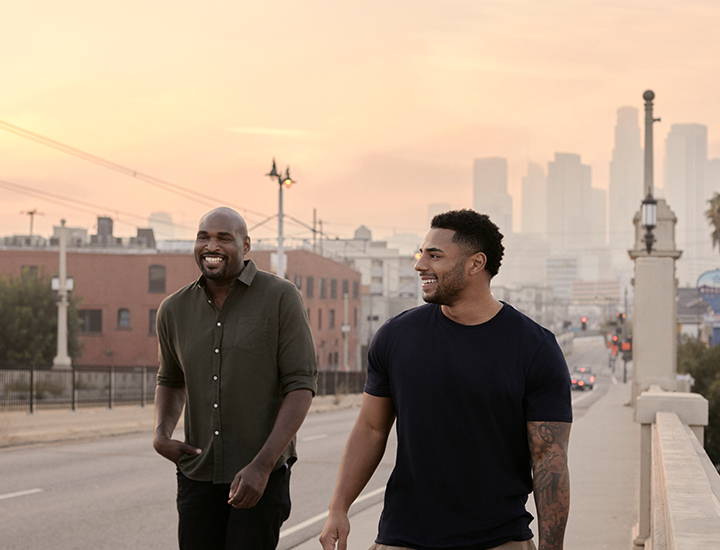 After recognizing our guys' desire to be well dressed and comfortable, Johnny Bigg was created to provide him with a one stop shop.

Established in Sydney Australia in 2014, Johnny Bigg focuses on affordable, on trend, comfortable clothing and footwear for the everyday guy, whilst never compromising on quality, style or fit. We utilize expertise gained from decades in the menswear fashion industry, offering a comprehensive range of sizes, suited to fit every body.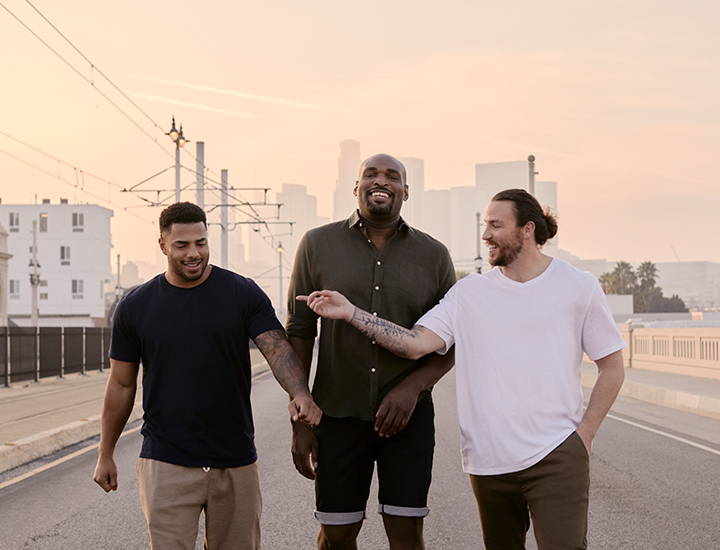 Launching initially with an online store, we have since opened over 60 stores throughout Australia and New Zealand. We are really excited to offer Johnny Bigg to our American customers. Now the American Big and Tall guy can access on-trend, always new, perfectly fitting clothes with a simple click of your mouse.